DISCOVER WHAT'S POSSIBLE WHEN POWERED BY INNOVATION
Author: Lisa Lloyd

Level: Beginner

Study time: 1 hour
Join today
In this course you will learn how to invent, patent and license your AWESOME ideas! And, if you like what you learn here, you'll REALLY LOVE The Invention Accelerator!

to apply or book your call


Video time: 1 hour

Downloads: X
DISCOVER WHAT'S POSSIBLE WHEN POWERED BY INNOVATION
WELCOME TO THE INVENTION ACCELERATOR!
If you have the drive and determination to bring your inventions to market but you're feeling stuck and confused about what to do next, the Invention Accelerator will help you gain the competence and confidence to build a successful invention licensing business!

The Invention Accelerator is our signature program which includes an intensive online curriculum, weekly live consulting Q&A calls with Lisa, and an exclusive mastermind of supportive Inventors & Entrepreneurs working side-by-side to help you develop and hone your skills to become a professional inventor. The goal of this program is to provide you with all of the steps and support you need to build a meaningful business inventing WOW solutions!
WHO IS THIS FOR?
This program is for anyone who would like to build a business inventing and licensing new products like a pro.
WHEN DOES IT START?
You start as soon as you enroll and will have immediate and LIFETIME access to our online curriculum, live coaching calls with Lisa Lloyd, and private community where you'll never feel alone in your journey!
WHAT DOES IT INCLUDE?
The program includes all the tools, resources, training, networking and support to build a profitable invention licensing business.
TO SEE IF THE INVENTION ACCELERATOR IS RIGHT FOR YOU
This program is only offered by invitation. If you would like to learn more and see if we are a good fit for each other, book a free call with Lisa to help you on your invention journey and learn more about the invention accelerator!
Book a FREE Consultation
Testimonials
See What Learners Have To Say: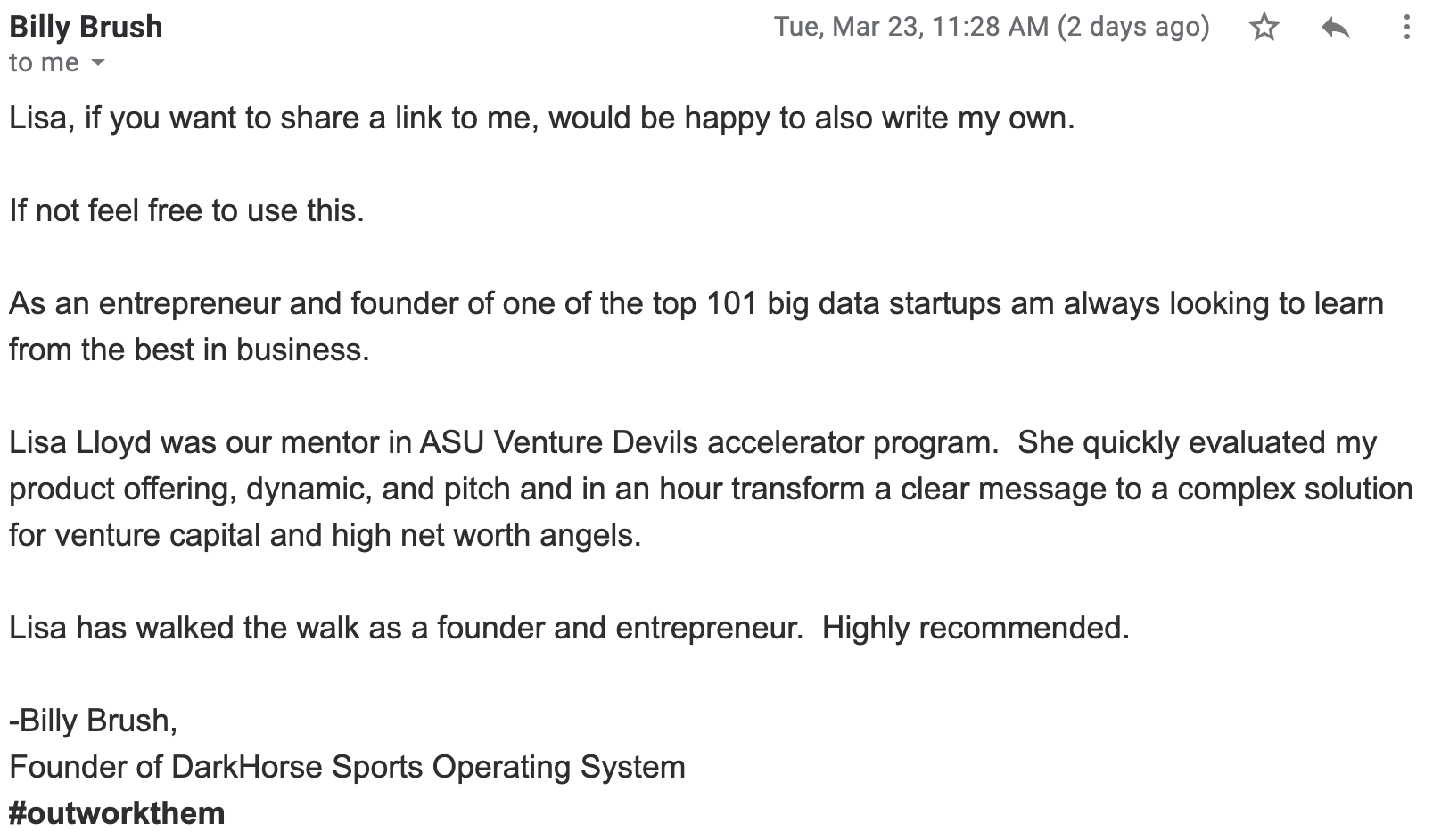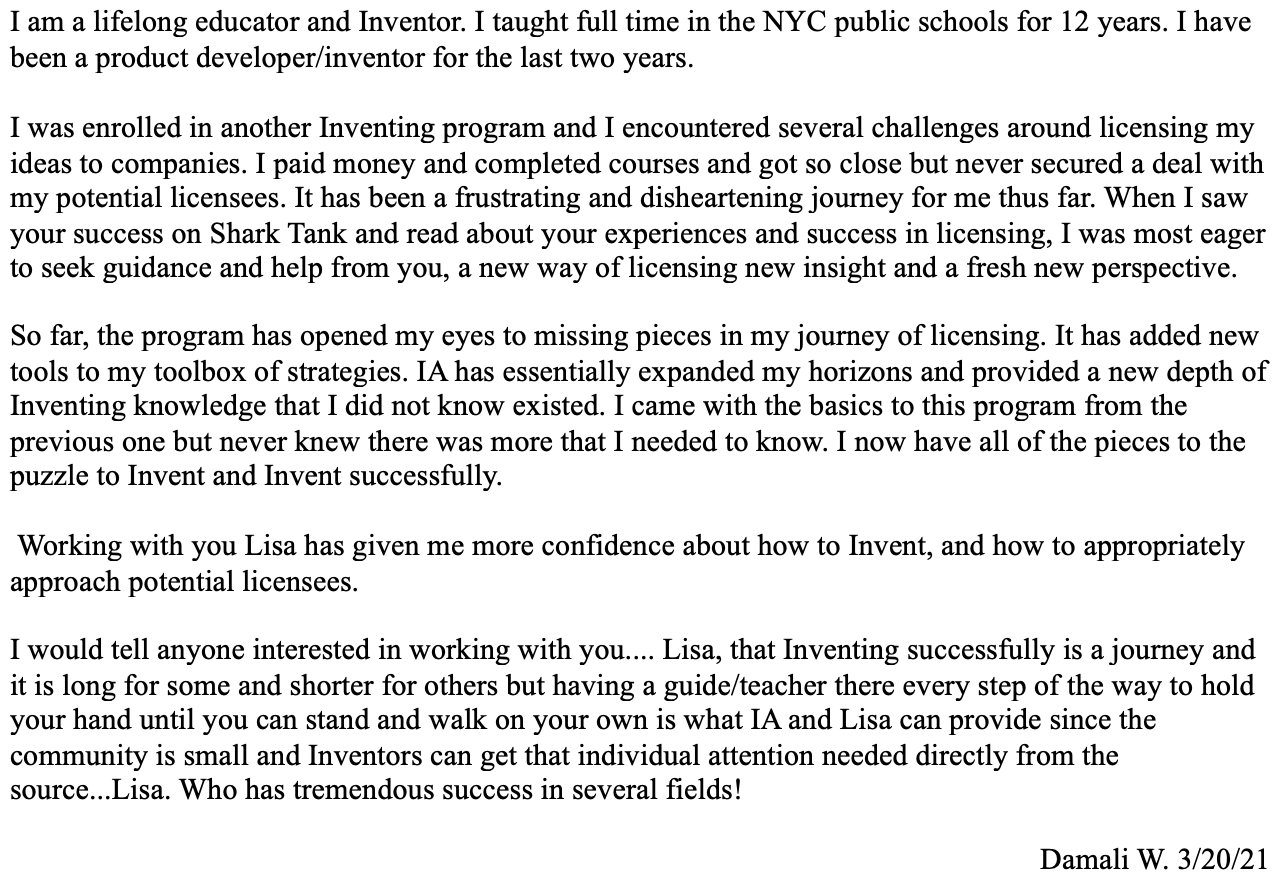 Created with